#StandUp #Comedian #Comedy #AltRight #ProTrump
#PerformanceArt #Troll #DarkComedy #Satire #SketchComedy
Bio
Sam Hyde is an Alt Right stand-up comedian famous for trolling Ted Talks and exposing their lack of a screening process. He is also part of the comedy troupe, Million Dollar Extreme, whose other members are Nick Rochefort and Charles Carroll. Together they created an Adult Swim TV show that was canceled for political reasons.
 ?  Part of this wiki because he is pro-Trump and satirizes the most taboo of societal norms.
Interviews / References
Sketches / Performances
Articles
Pics
MDE Twitter
Sam Twitter
Charls Twitter
Connect / Support
"Anthony Fantano interview (full audio link in description)" – The Needle Drop



"Sam Hyde Interview on the Gavin McInnes Show – 12/15/2016"



"Mike Cernovich interviews Sam Hyde from Million Dollar Extreme"


"Sam Hyde on Black Comedy"



"Sam Hyde Amazing BUZZFEED Interview with Viewtiful Blockhead Joe Bernstein"


"MILO On Million Dollar Extreme: World Peace's Cancellation"


"Million Dollar Extreme Trailer"
"Sam Hyde's 2070 Paradigm Shift"
"Toss It Project – Million Dollar Extreme World Peace"
"MDE World Peace: Quadroon Sam"
"MDE World Peace | Teacher | adult swim"
"Million Dollar Extreme Presents: World Peace – Nick Hosts a Wine Party"
"MDE: Trex helps out Robby"
"Million Dollar Extreme World Peace morning routine"
Weev, the notorious white supremacist hacker and troll, appears to lend his support to the "awesome dude" behind <i>Million Dollar Extreme Presents: World Peace</i>. (Warning: detailed descriptions.)
Video Sam Hyde in his YouTube video "Kickstarter TV: Where Dreams Go To Die" If Twitter is to be believed, second-rate Internet comedian Sam Hyde is behind every nationally publicized shooting of the past year -- that?s more than a dozen since last October. On Wednesday, he was named by online trolls [...]
www.forbes.com
Entertainment and media news coverage from MarketWatch.

www.marketwatch.com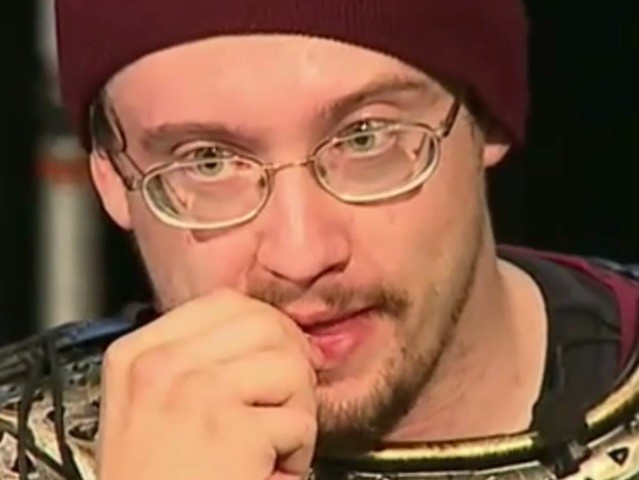 Sam Hyde and Don Jolly write at the Daily Caller that "comedians these days, just like journalists and academics, are expected to toe an ideological line." | Entertainment
Read more:



Official Wikipedia Page