#Underground #Rap #Nationalist #Identitarian #HipHop
#Revolutionary #EthnoNationalist #NatSoc
#AntiIslam #ProTrump #ProLePen #Motivational #French
#rappeur #nationaliste #antigauchistes #identitaire
Kroc Blanc (White Fang) is a French nationalist rapper with an underground Alt Right following.
Personal Bio
Rappeur antigauchistes, j'aime les races, leurs différences. je follow toutes les nanas pour nourrir ma misogynie. On lâchera jamais, comprenez le bien. Kroc Blanc, rappeur nationaliste.
Fan Bio
Kroc Blanc est un rappeur Français qui c'est fait connaître sur les sites YouTube, DailyMotion, FaceBook, et MySpace. Actuelement ses disques ne sont pas possibles d'accès, étant donner qu'il n'en fait pas, vous pourrez trouver les liens pour télécharger ses musiques sur facebook en l'ajoutant ( il faut ajouter Kroc Blanc Officiel ).
Ou en allant dans la rubrique téléchargements de ce site
Sa premiere chansson écrite il y a 10 mois, est la chanssons appeller "c'est par rapport à ça" et avec cette chanson, nous pouvons voir sur les forums féminin que Kroc Blanc est devenue l'idole des femmes.
Ce rapper est un rappeur avec un style vraiment spéciale, celui ci n'est pas un rappeur ne chantant que la même chose du style je me vente d'avoir un fusil je vais buter tel personne ici…
Non Kroc Blanc lui est un rappeur d'exception qui rap avec un masque, et ses chanssons ne sont pas d'humeurs violentes comme celles des autres rappeurs, non lui au contraire, ses chanssons défendes des causes justes, comme la lute contre les pesticides, les violes de femmes…
D'ou vient son nom ?
Vous l'aurez sans doute devinez sont nom vien du roman Croc Blanc qui, Kroc Blanc l'a dit lui même, est un roman qu'il aime beaucoup.

 ?  Part of this wiki because he challenges anti-white racism, globalism, and Islam. 
Political Articles
Music Videos
Interviews
Facebook timeline
Twitter Feed
Vlogs / Shiposts
Connect / Support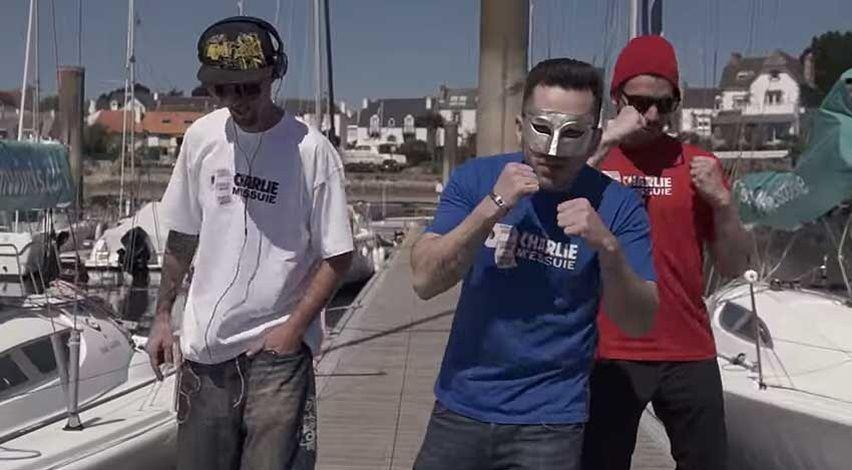 LE SCAN POLITIQUE / VIDÉO - Emmené par le rappeur masqué Kroc Blanc, un jeune trio a tenu à rendre un hommage inattendu au fondateur du Front national. L'occasion de découvrir la niche très fermée du rap d'extrême droite.
"Kroc Blanc – Un rappeur qui vote FN – Meta TV 1/3"

"Kroc Blanc – Un rappeur qui vote FN – Meta TV 2/3"

"Kroc Blanc – Un rappeur qui vote FN – Meta TV 3-3"

"Kroc Blanc : "Les races existent et certaines … " !!"

"Conversano contre Soral / La guerre des Trolls"

"Bilan de la présidentielle avec Kroc Blanc"

"L'abstention pour la Présidentielle 2017 / Table ronde"

Latest Videos:


Oops, something went wrong.